Roles/Deliverables:  
UI Designer, Programmer, Level Design, 3D modeling of select assets
Project Timeline:  
1 week
Overview:  
The VR Beanbag Toss is a personal game I built during the XR Terra developer program. The player tries to score 21 points with the ability to experiences different environments while playing.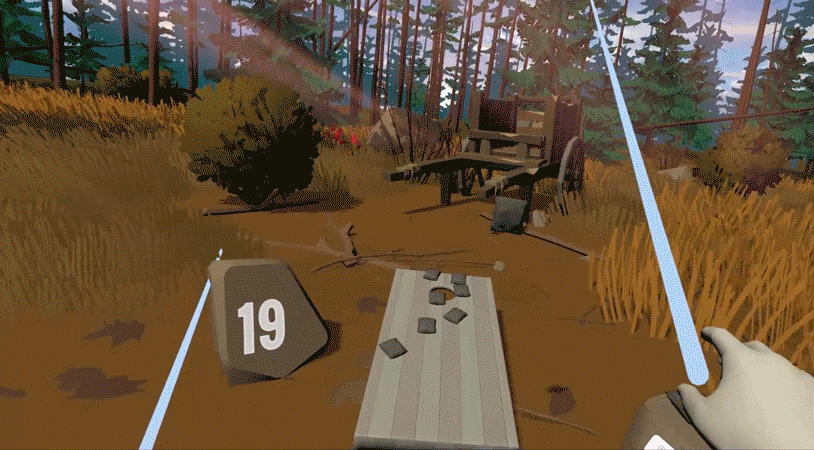 Toss The Bag
To win the game the user must throw bags onto the bean bag board. If they get to 21 without going over they win! After the user can reset and start again.
Environments
The player is able to chose between different environments to play in. Each with a unique twist. A natural forest environment, a spooky stadium and a calming mountain town.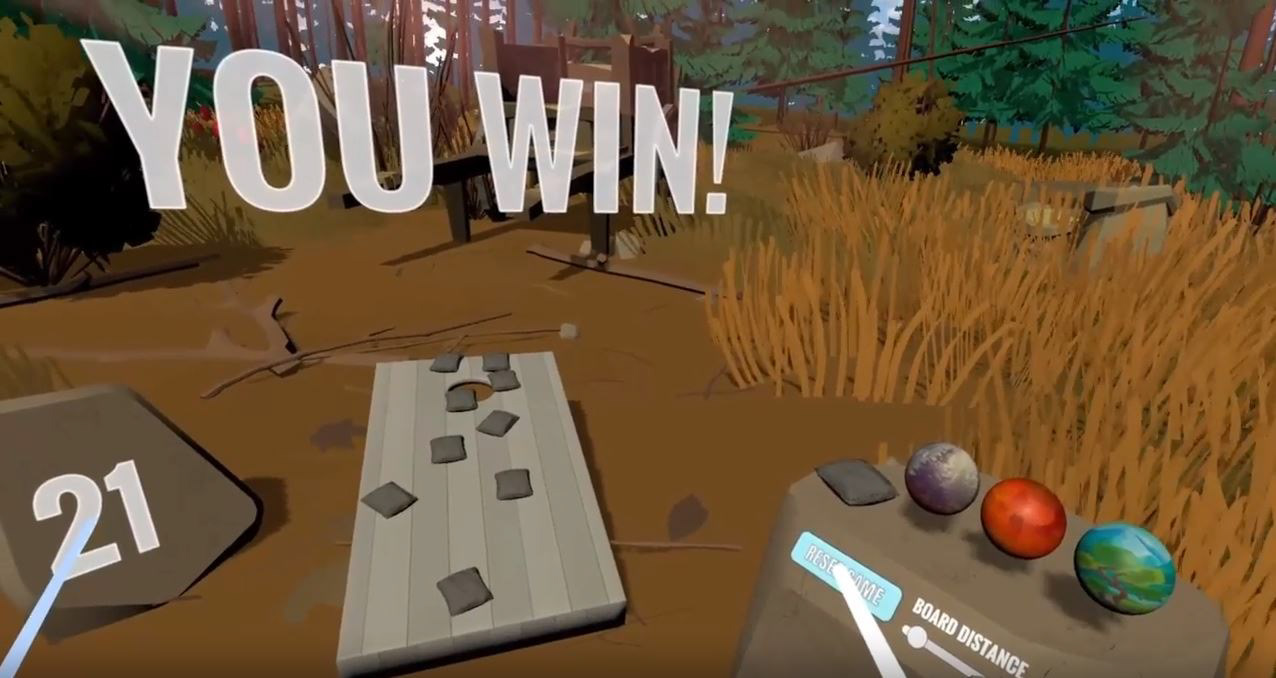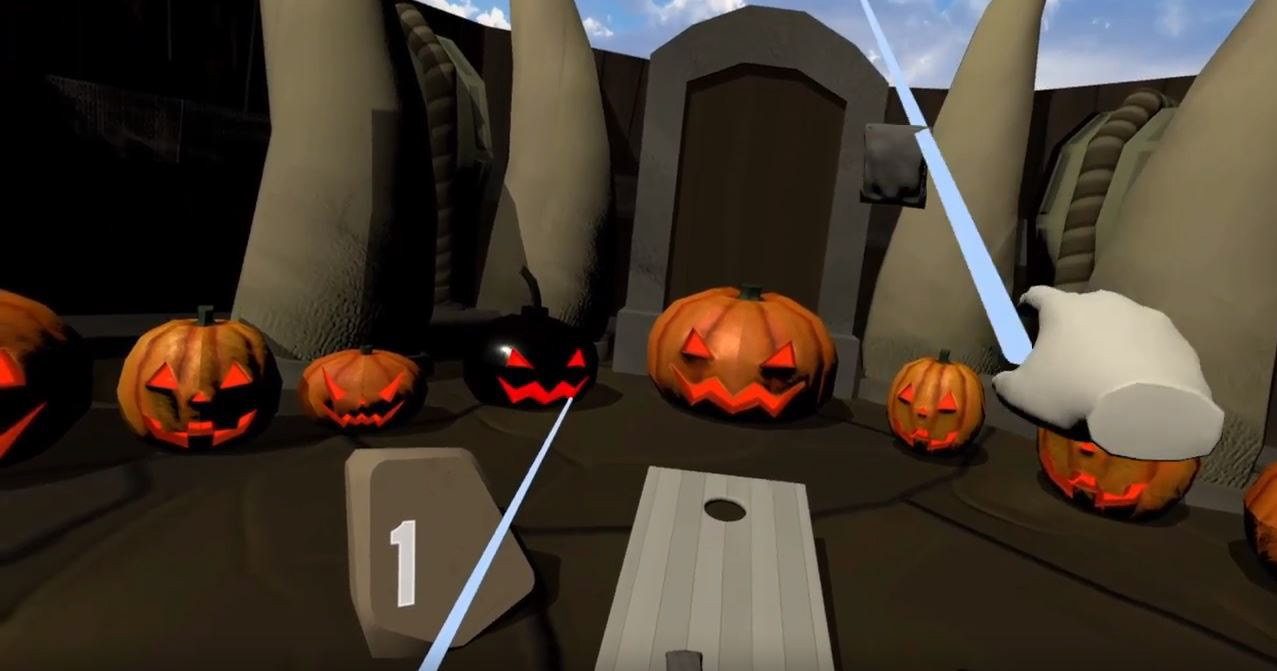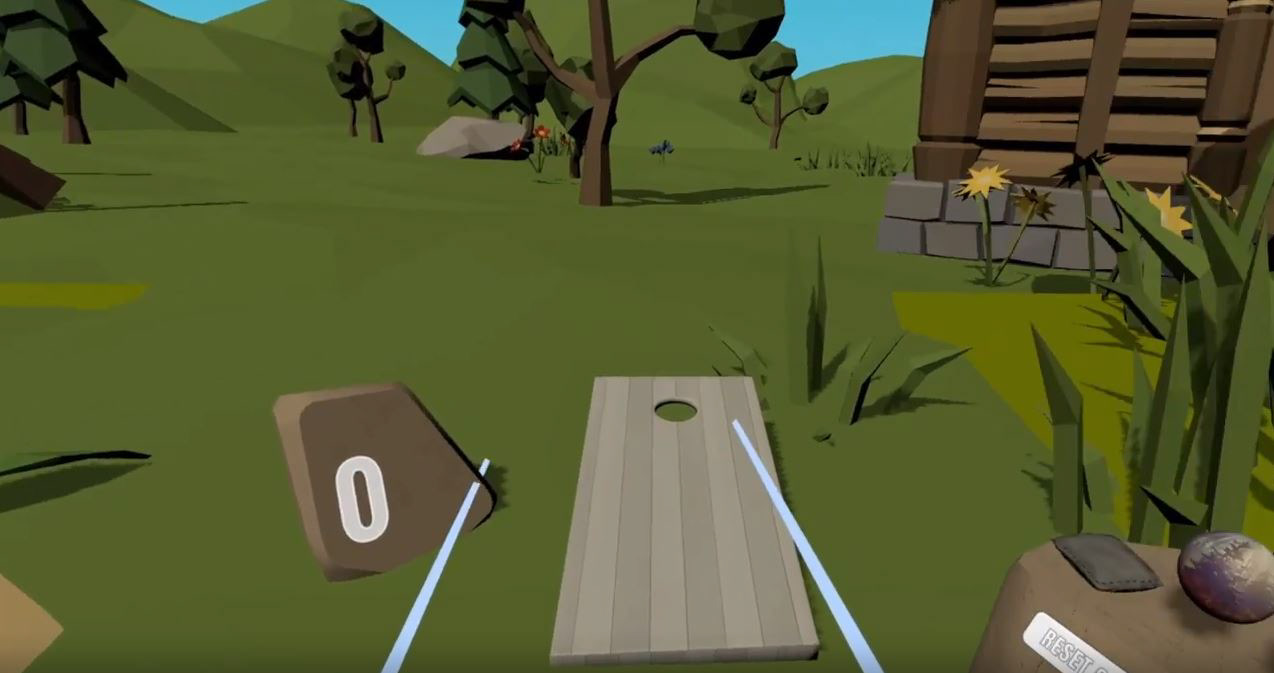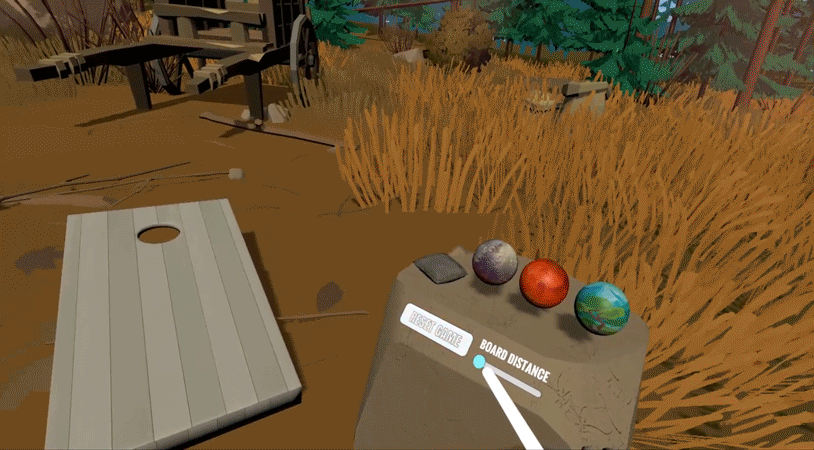 Game Difficulty / Interactable
The player can change the game difficulty by increasing/decreasing the board distance. As well as different environments to play the game in.
Changing Environment UI
The player can change the environment by interacting with the colored spheres on the UI table. Clicking these will lead the player to a new world!