Deliverables:  
Architectural Design/Concept, AR Diagrammatic Application, VR 360 Renders, Diagrams, Sections, Elevations, Exterior/Interior Renders, 360 renders, 3D Printed Model, Sketches, Concept Collages
Project Timeline:
8 Months
Overview:
Virtual Reality is a fast evolving technology that has given humans the capability to completely rethink the idea of space and the conception of their reality. As Science Fiction has warned us, this technology could possibly eat into our addictive urges. Provoking us to give up human interaction for introversion, to become enslaved by this technology. Ultimately, having a damaging effect on the culture of the human race. 

"The human Spirit must prevail over technology" Albert Einstein
​
Japan, one of the most technological advanced countries in the world, has witnessed the rapid rise of technology addiction. Most cases revolving around the younger generations. This Is why architectural design should adapt to future building programs for Virtual Reality to cultivate responsible research in a constructive, safe and propelled method emphasized on collaboration and human connection. Promoting collective efforts and interactions in unison with virtual reality technology.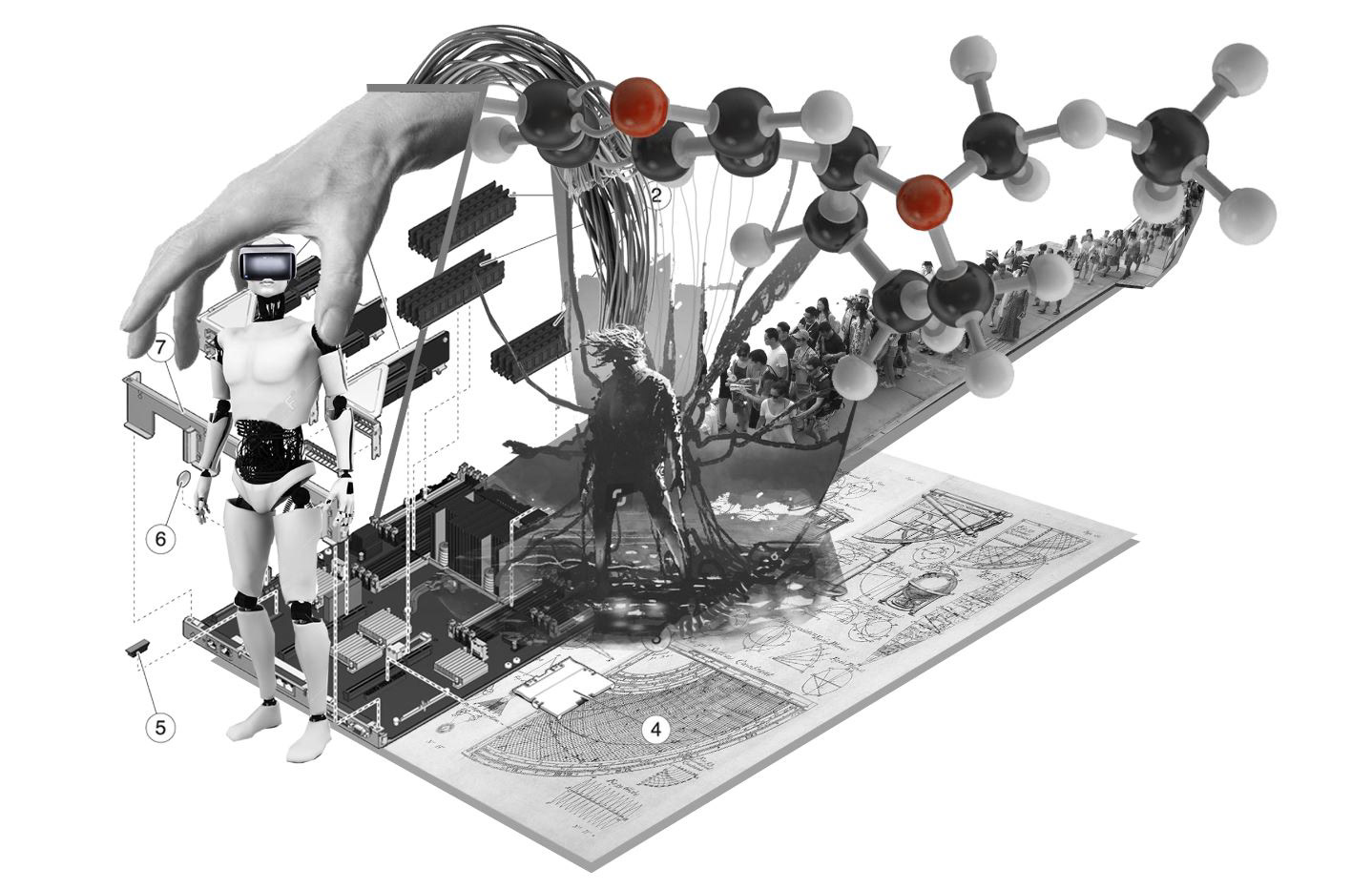 Inspiration / Research
The UC Santa Barbra Allosphere research facility in a theatre-like pavilion in a spherical shape, of opaque material, used to project computer-generated imagery and sounds. Included are GIS, scientific, artistic, and other information. I was lucky enough to visit and experience the Allosphere which began the inspiration and research for the VR research center.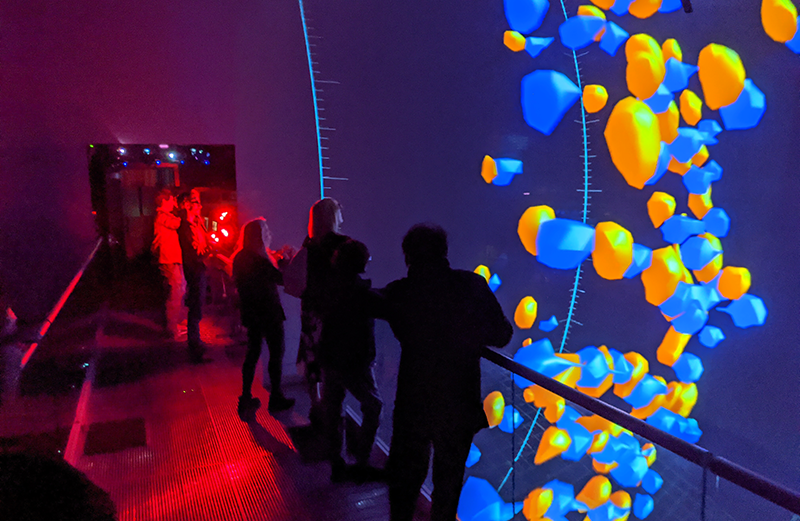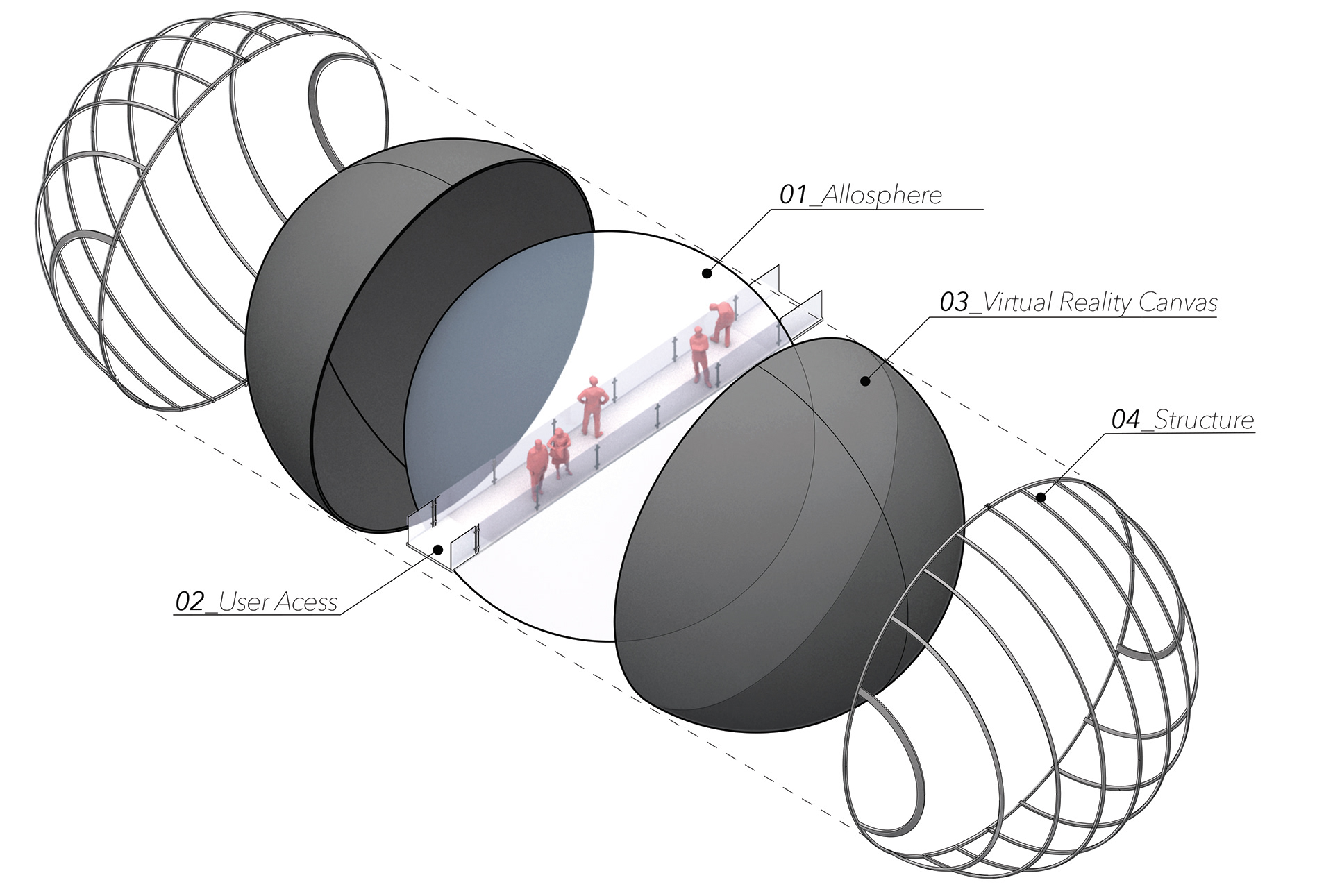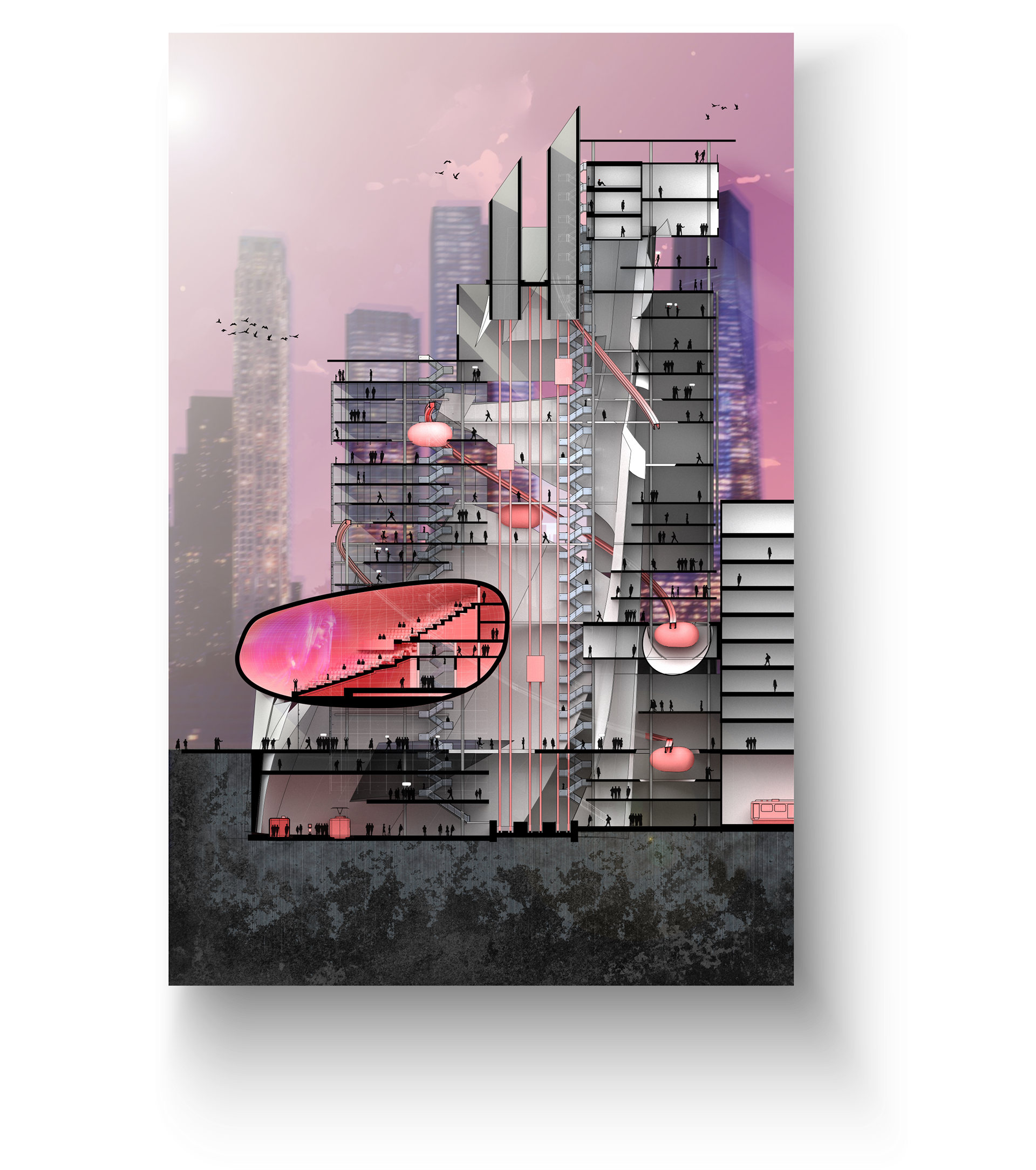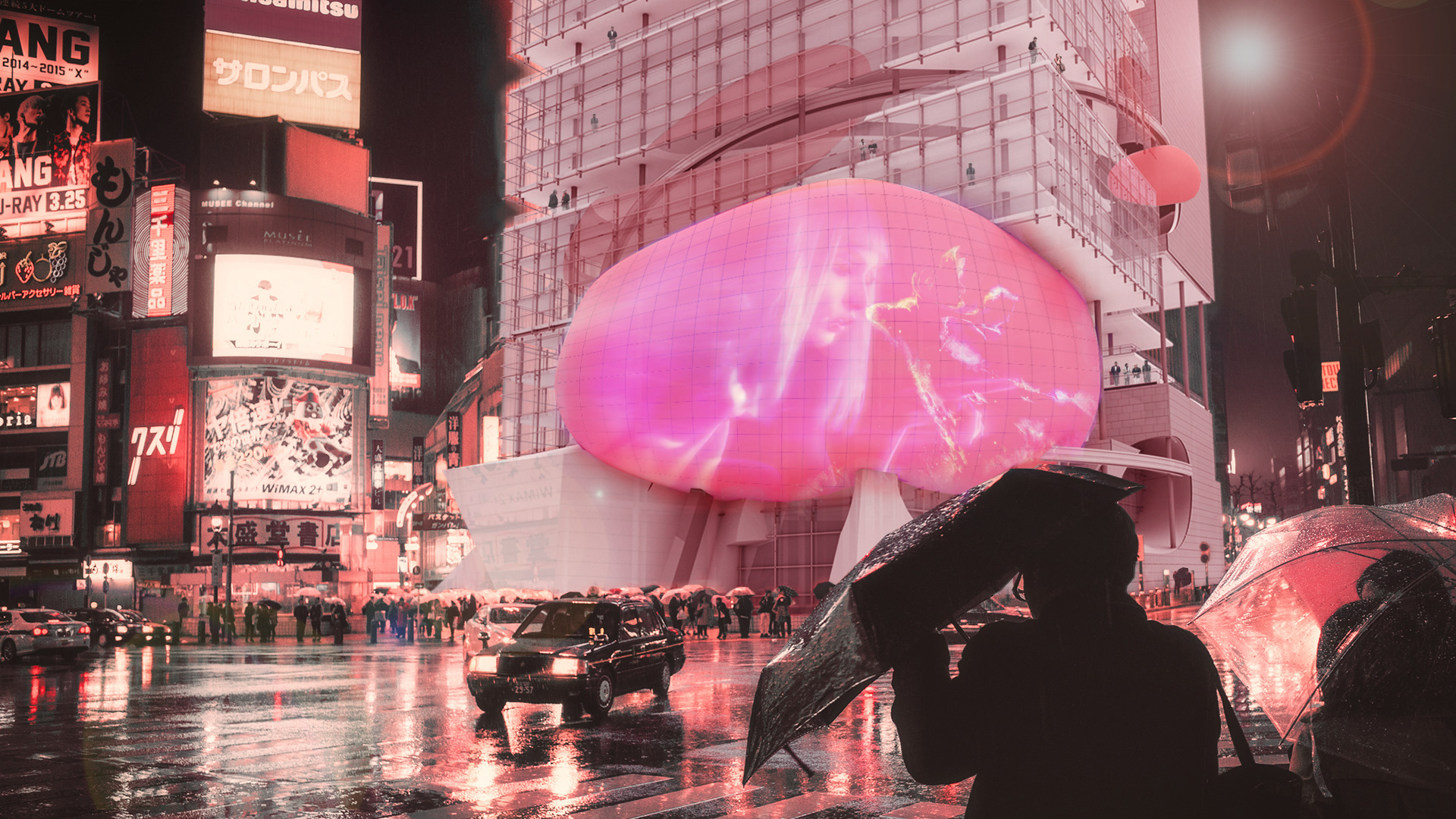 Building Site
The building sits on the corner of the Shibuya Crossing in Tokyo, Japan. One of the busiest crossings in the world, giving the research center a massive public view.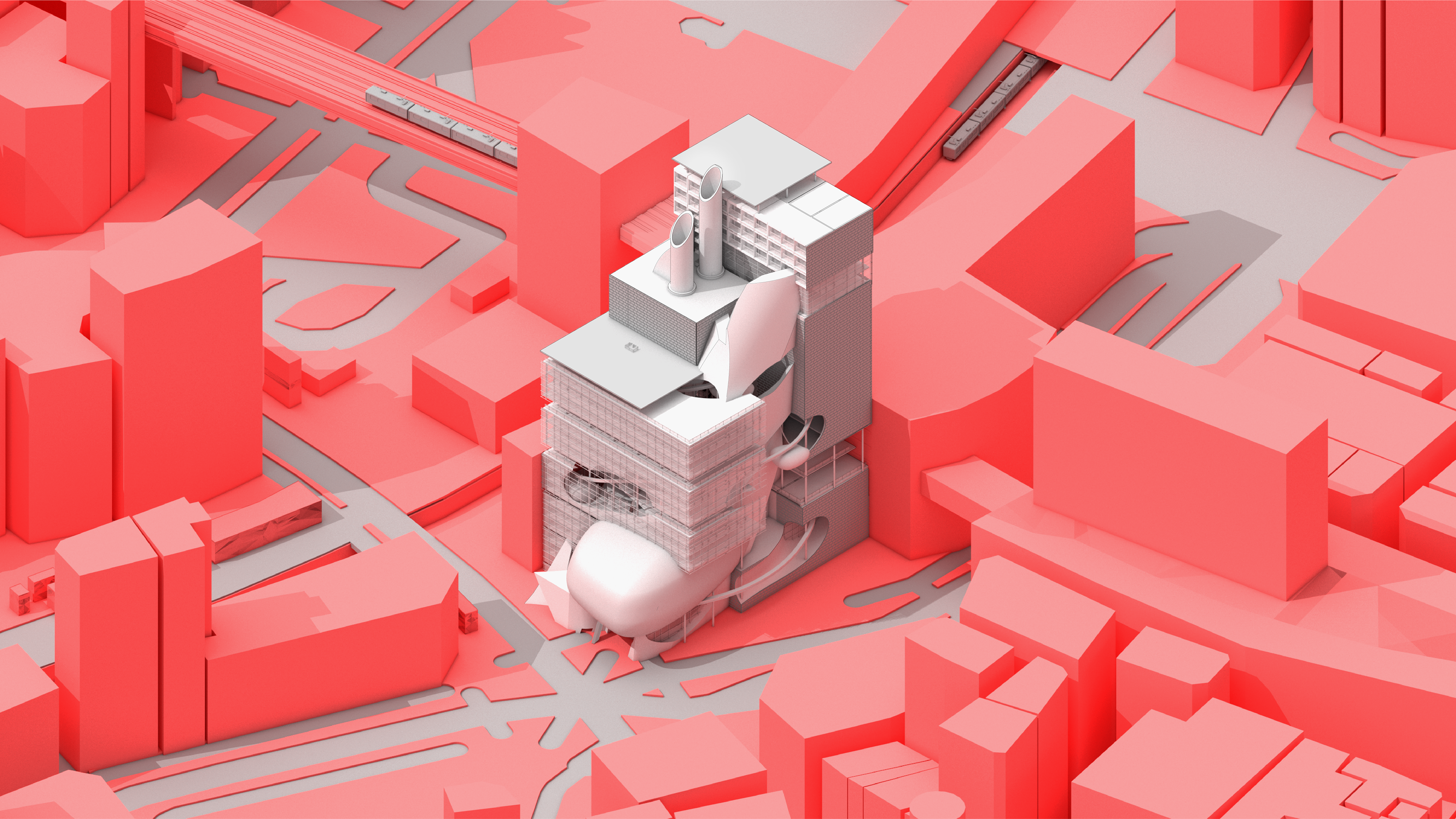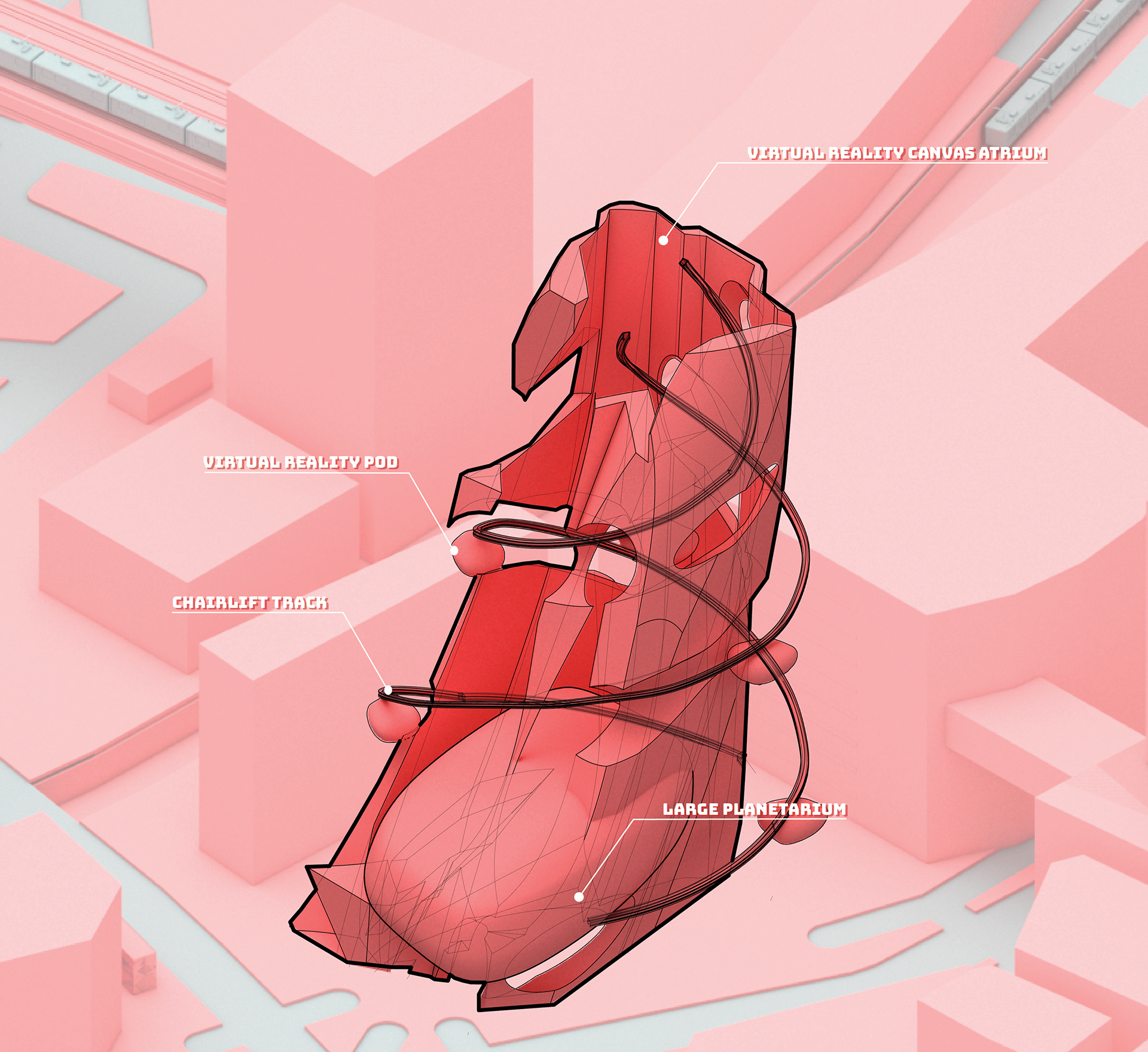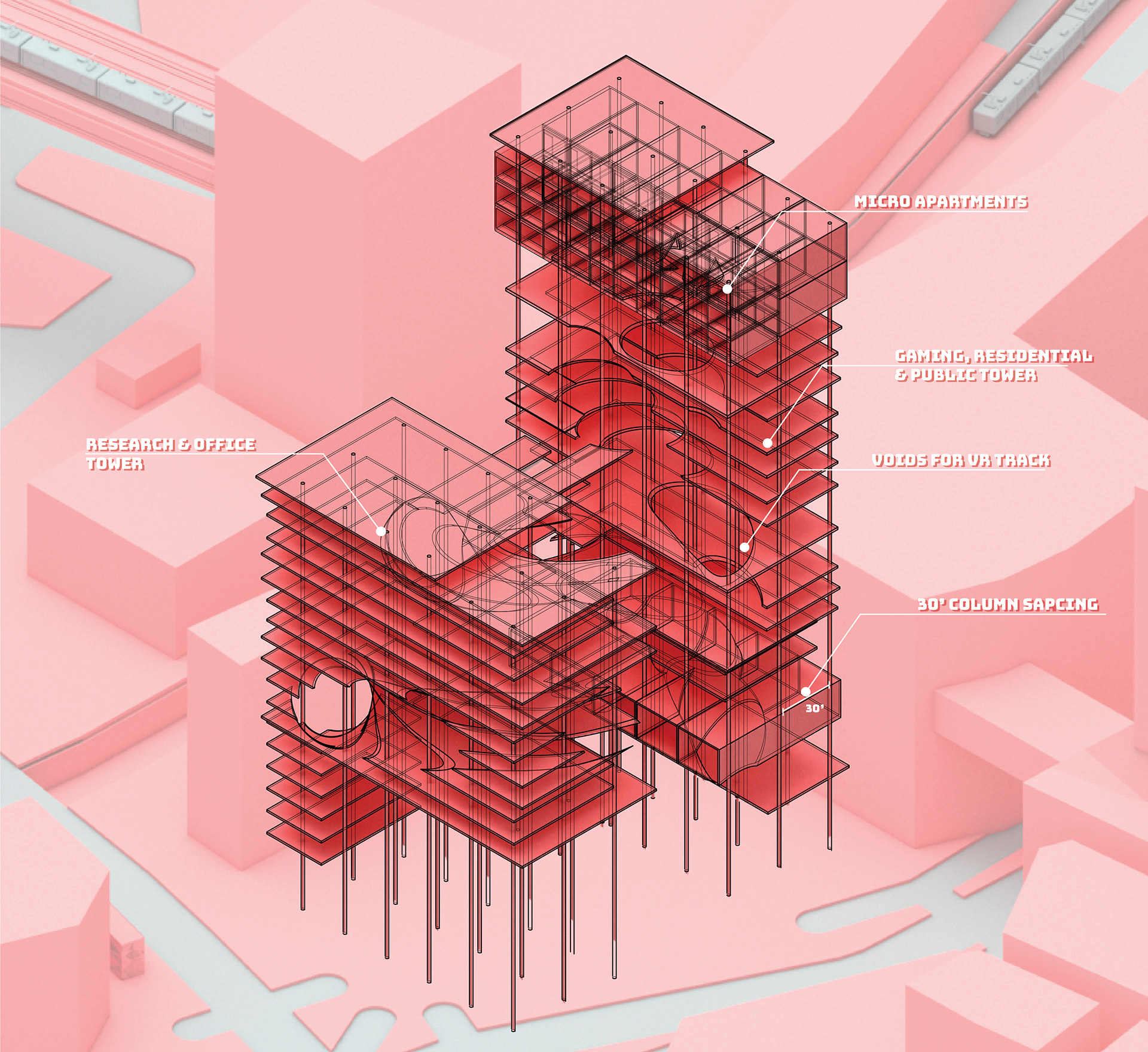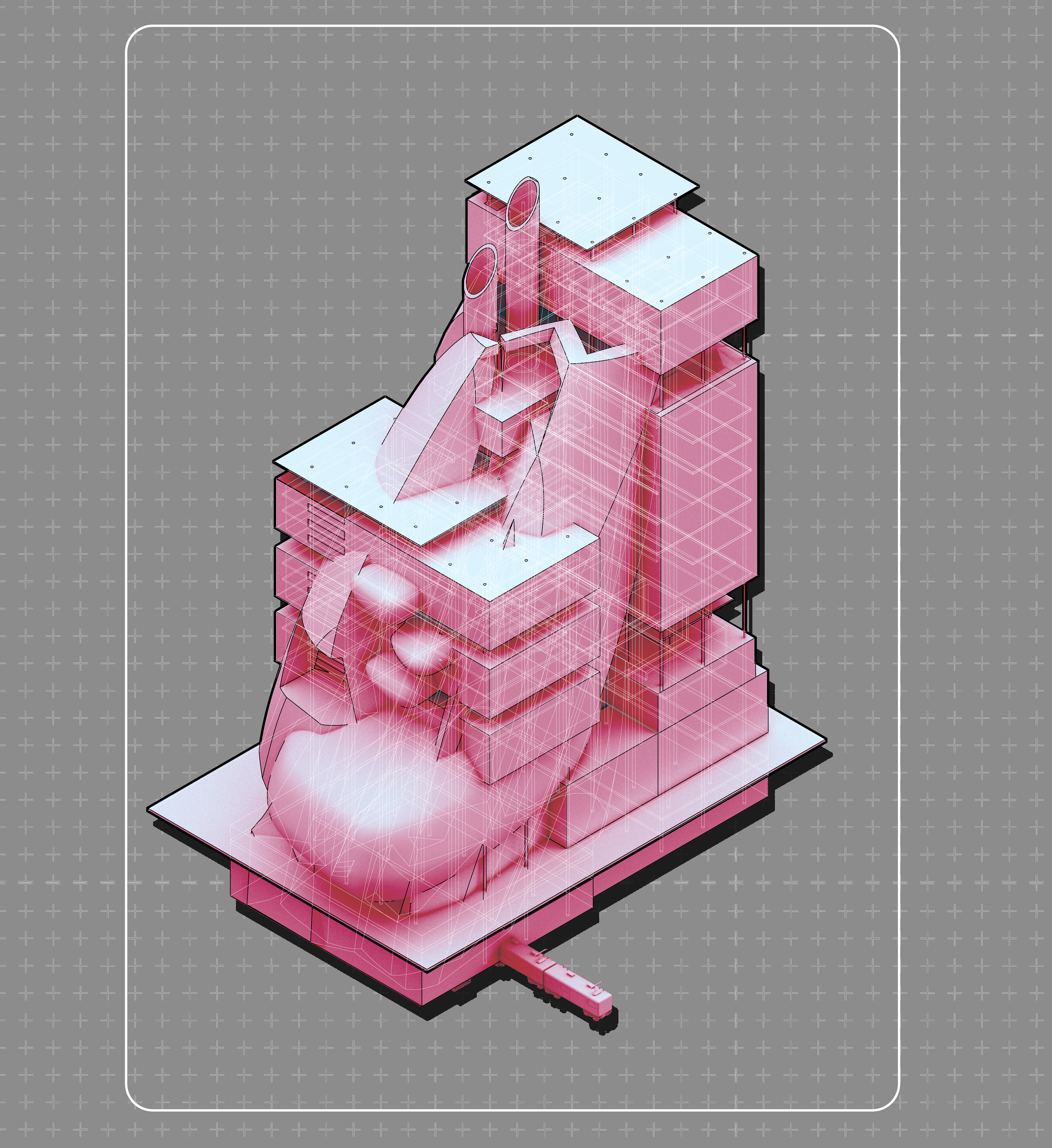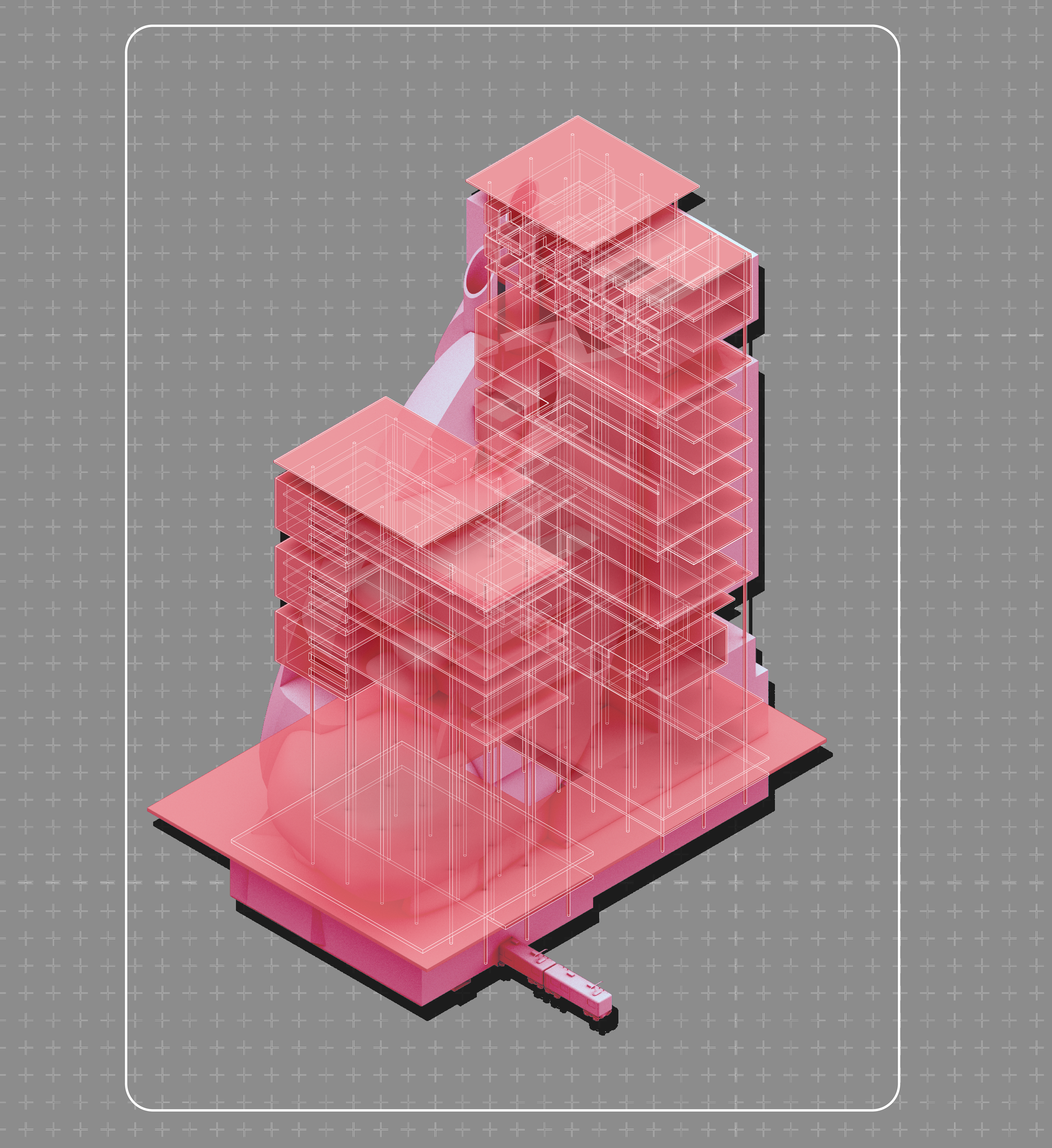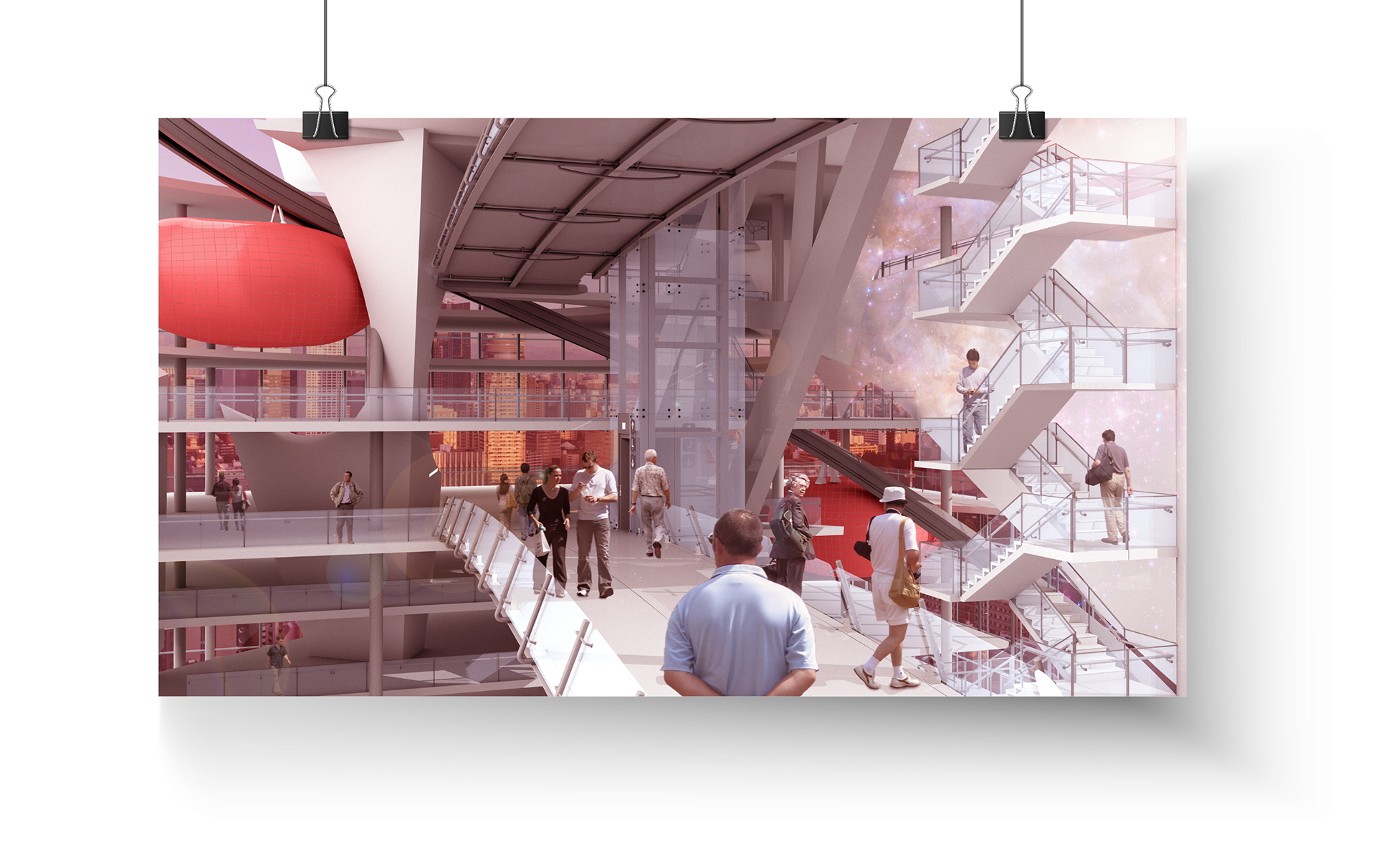 Exploded Axonometric 
This diagram explores the inner-workings of the building. Exploding its interior structural skeleton, programmatic compartments and exterior façade.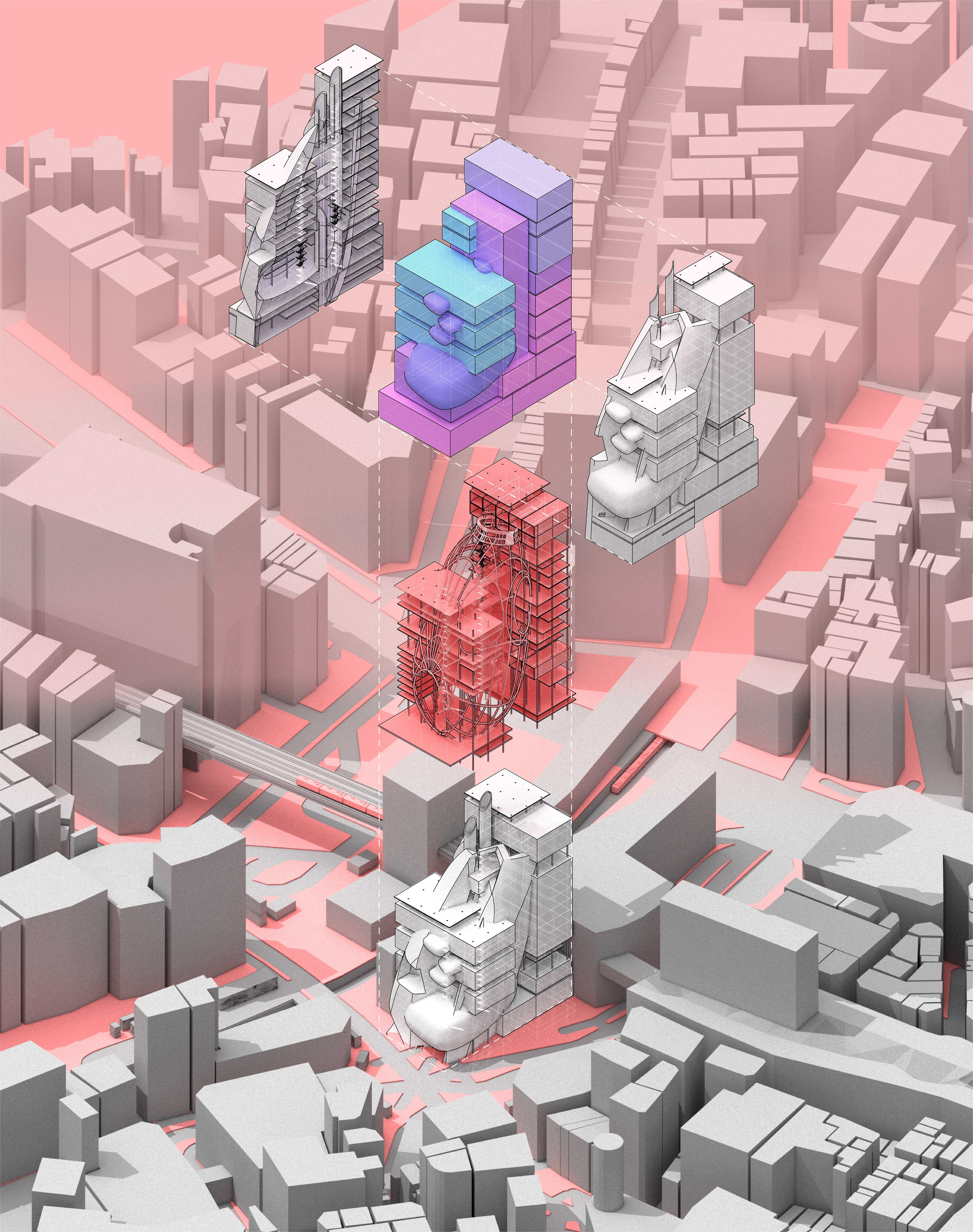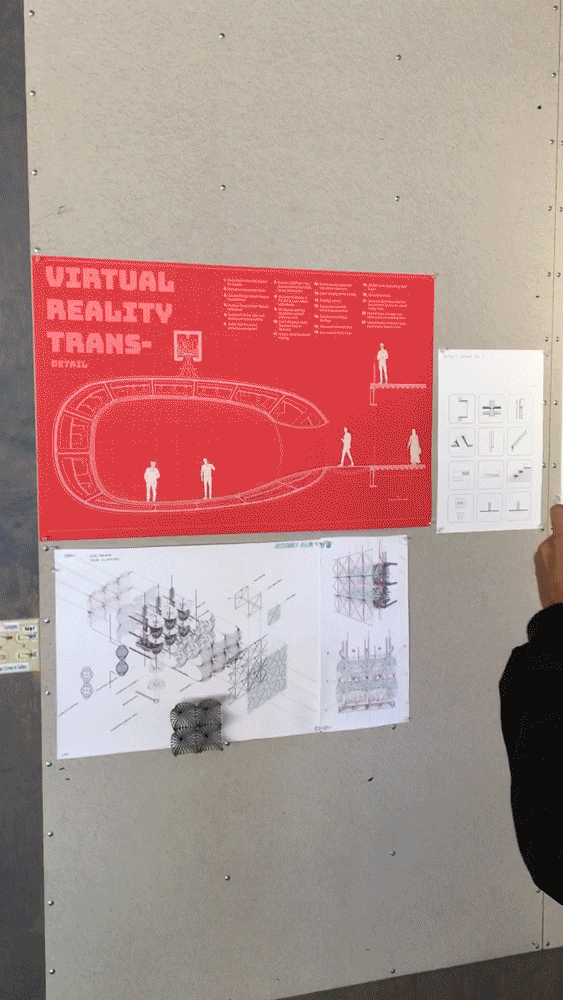 AR-Trans Structural Detail
To assist student/faculty in the understanding of the complex workings of the Virtual Reality pods that inhabit the research faculty, an AR application is used to better visualize the 2D drawing in 3D.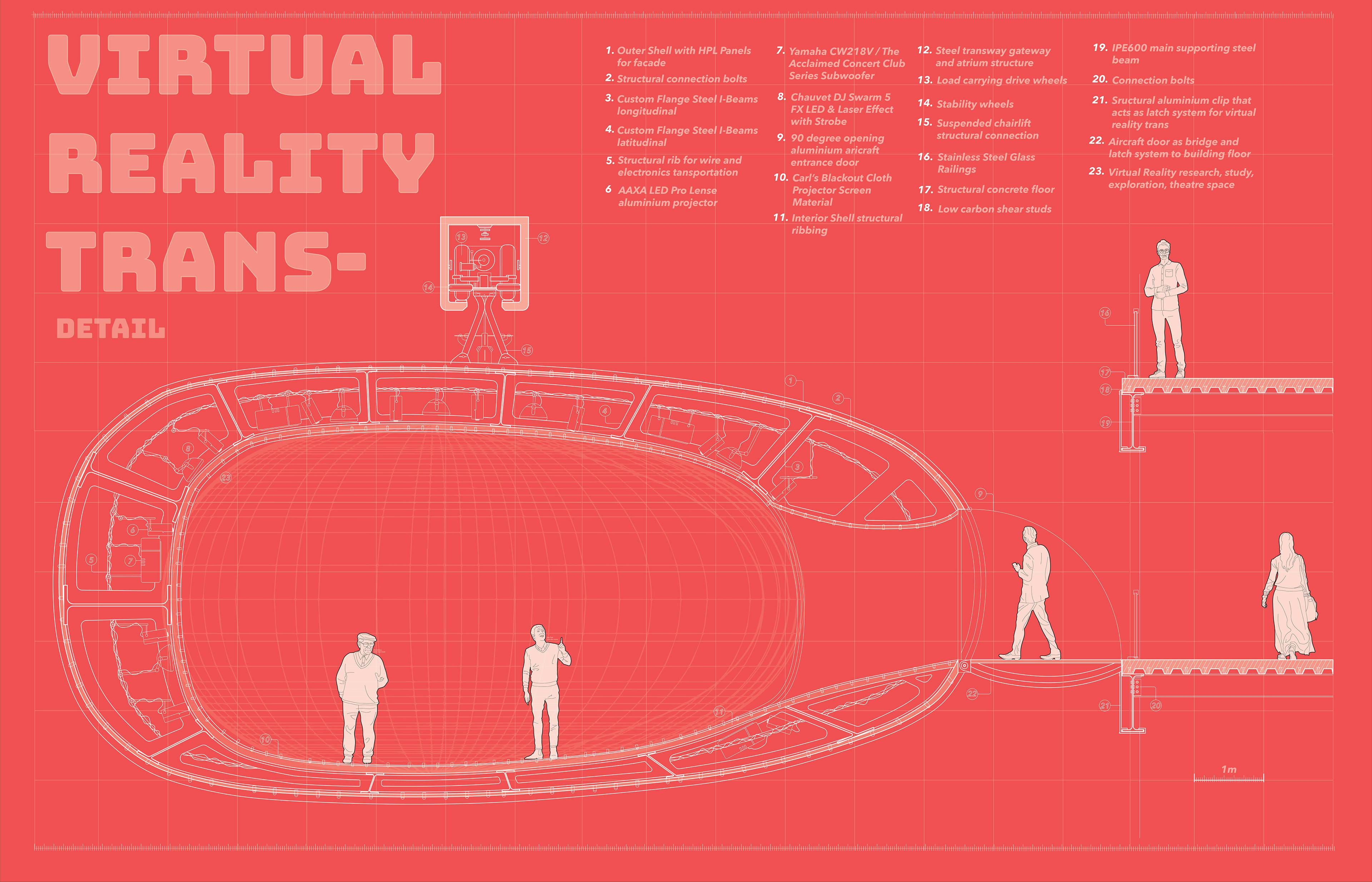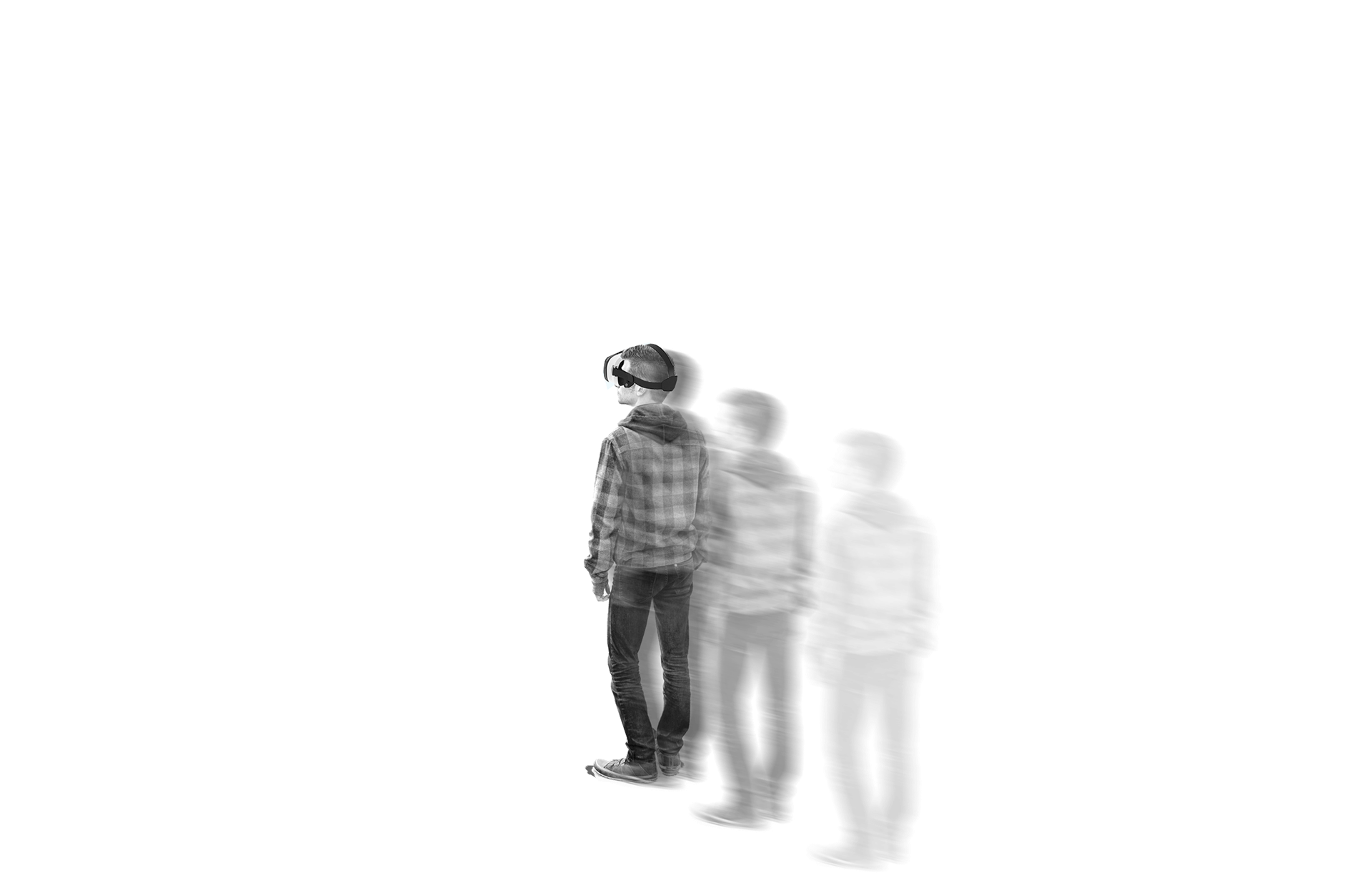 SEE YOU IN THE NEXT REALITY...