Roles / Deliverables:  
Creative Technologist, VR walkthrough designer, programmer, 3D Modeling, Interior/Exterior Renders, Diagrams, Sections, Physical Prototype, Project Cost Estimation, 3D model printing
Project Timeline:  
11 Months
Overview:  
Cal Poly and the city of Sacramento teamed up for a design competition which focused on the highway underpass connecting downtown Sacramento to old town Sacramento. As the new downtown sports stadium was being built the city wanted to increase pedestrian traffic between the two sides of the highway underpass. Our goal was to make the tunnel a destination.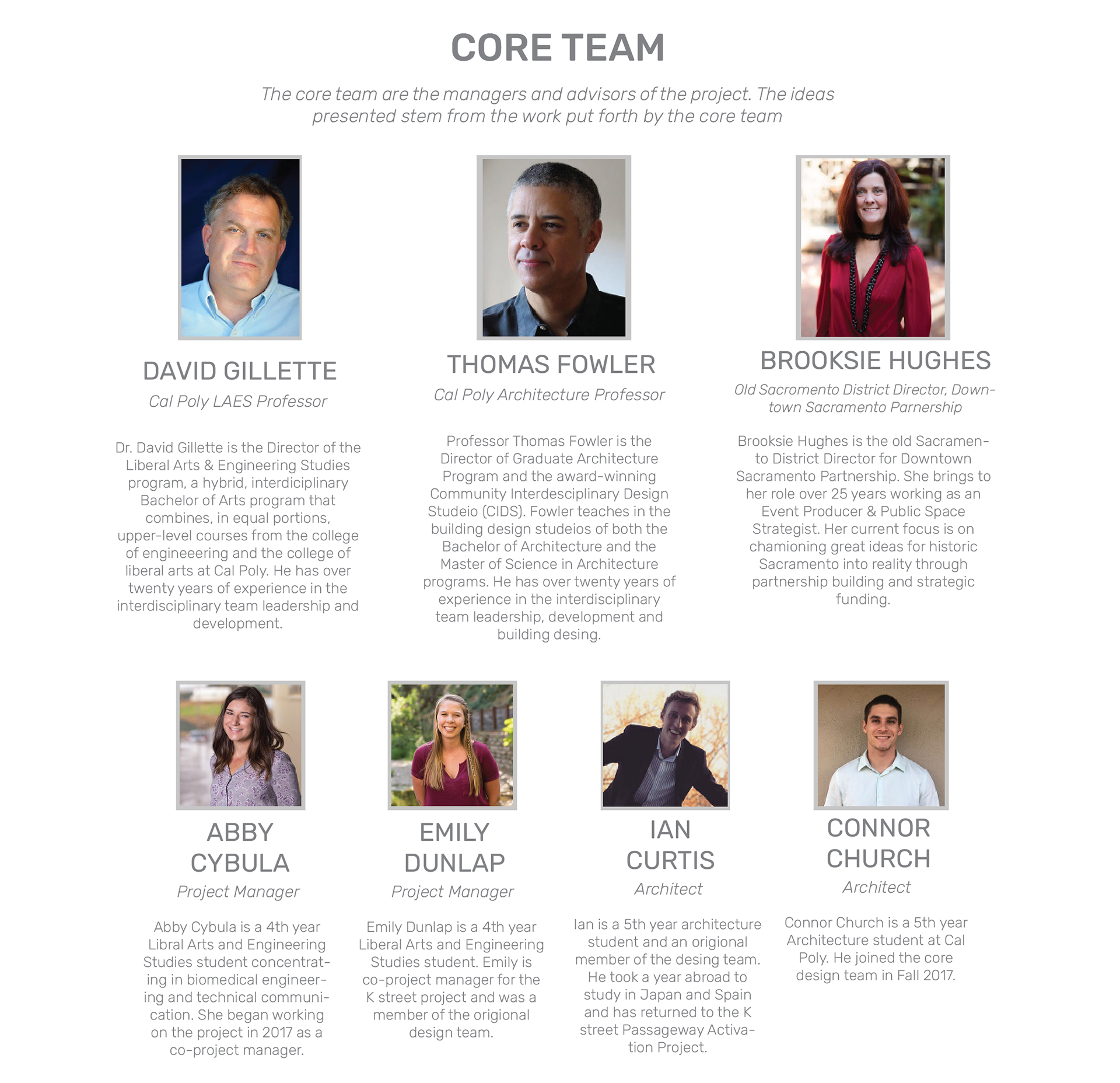 Design / Prototyping
We began the design competition with a 2 week design charrette where we implemented our tunnel idea into working prototypes.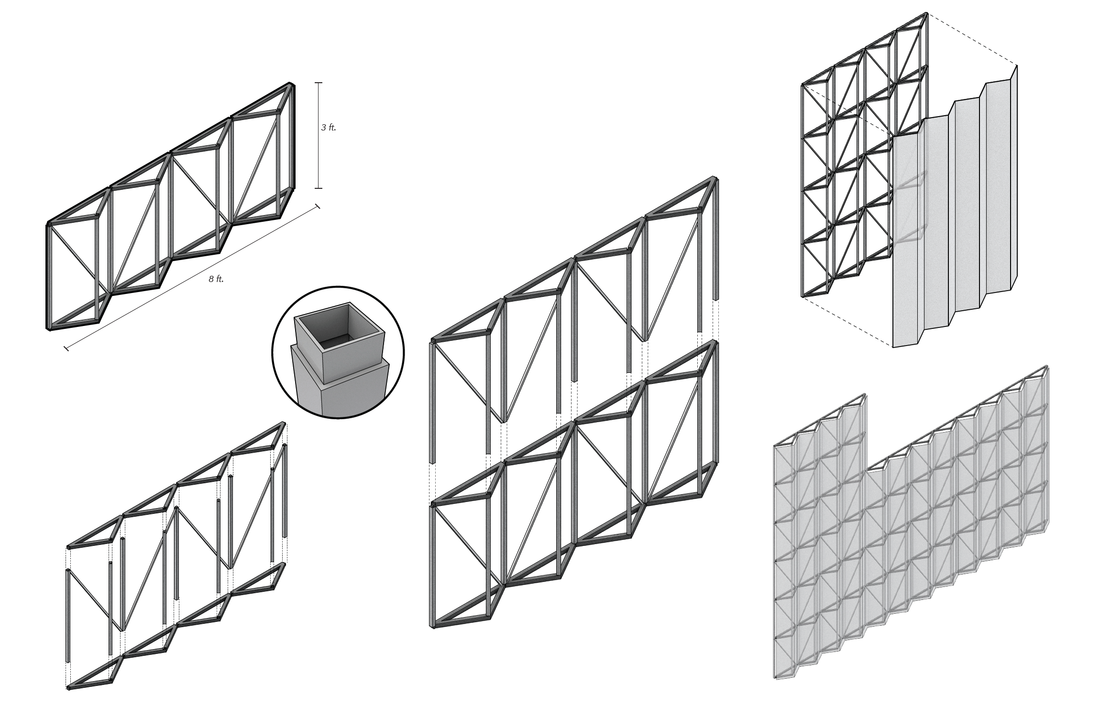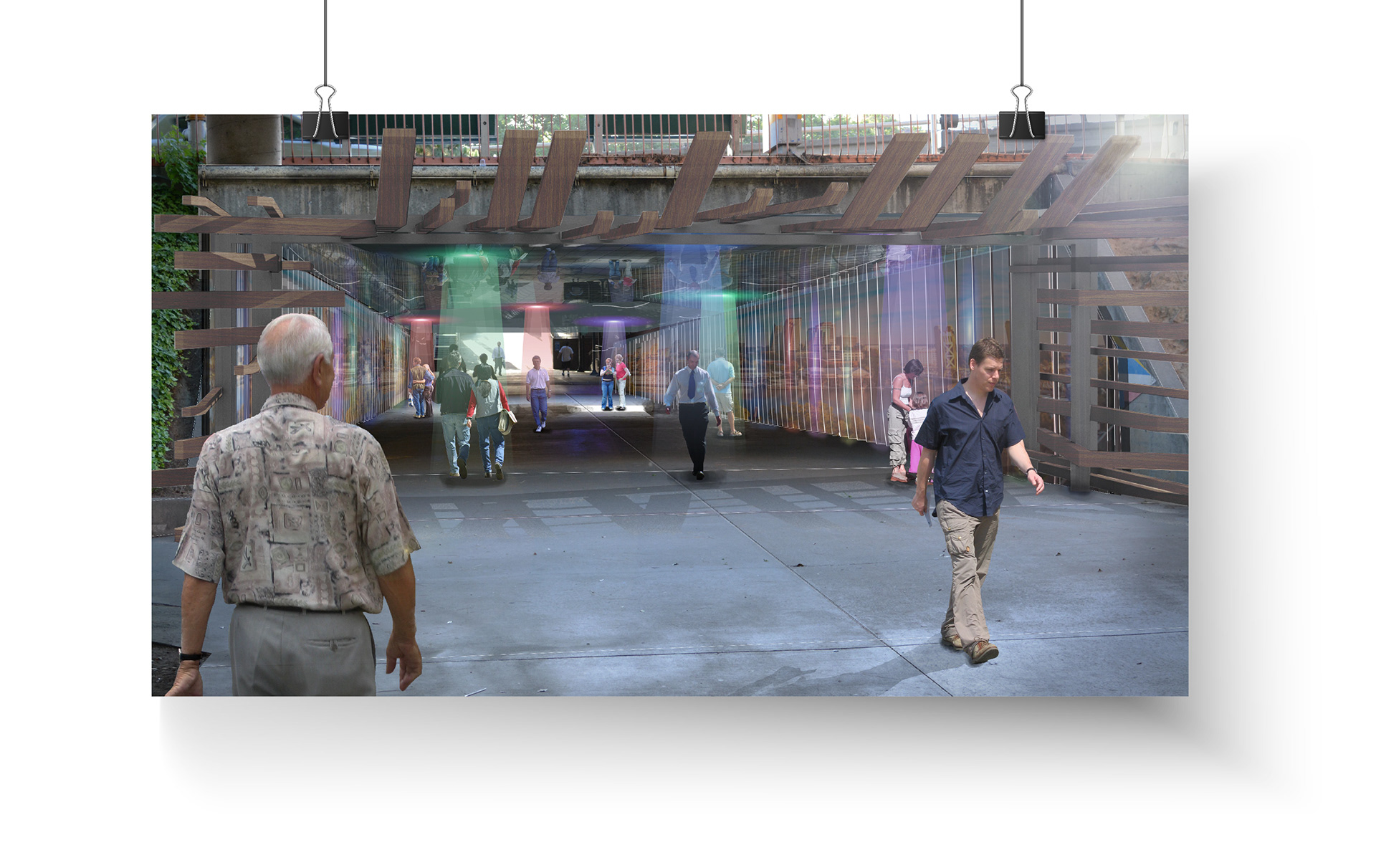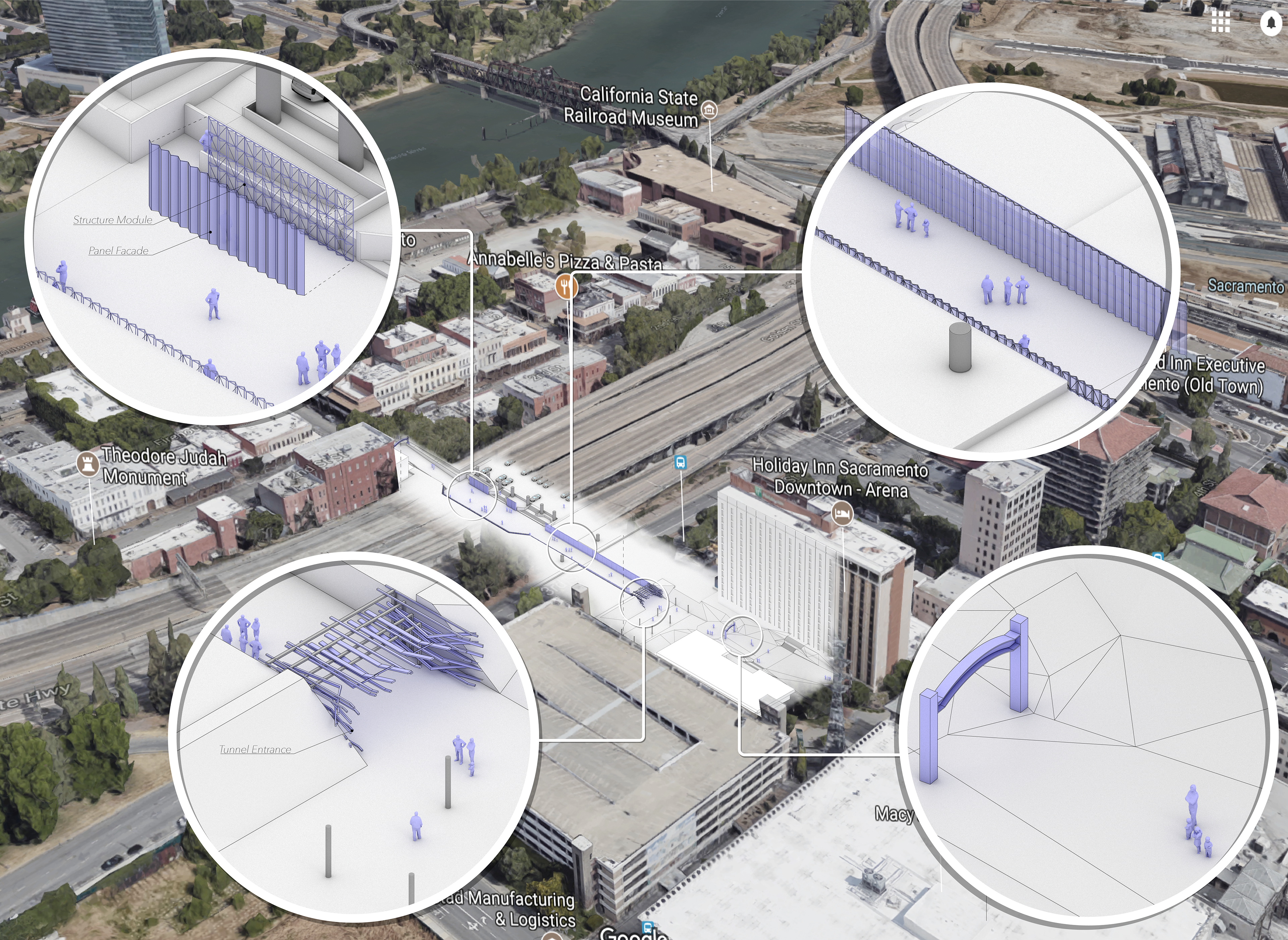 Design Theme
Our design consisted of corrugated walls that lined the inner of the tunnel with a LED ceiling structure with infrared sensors that lit up when a pedestrian walked under them.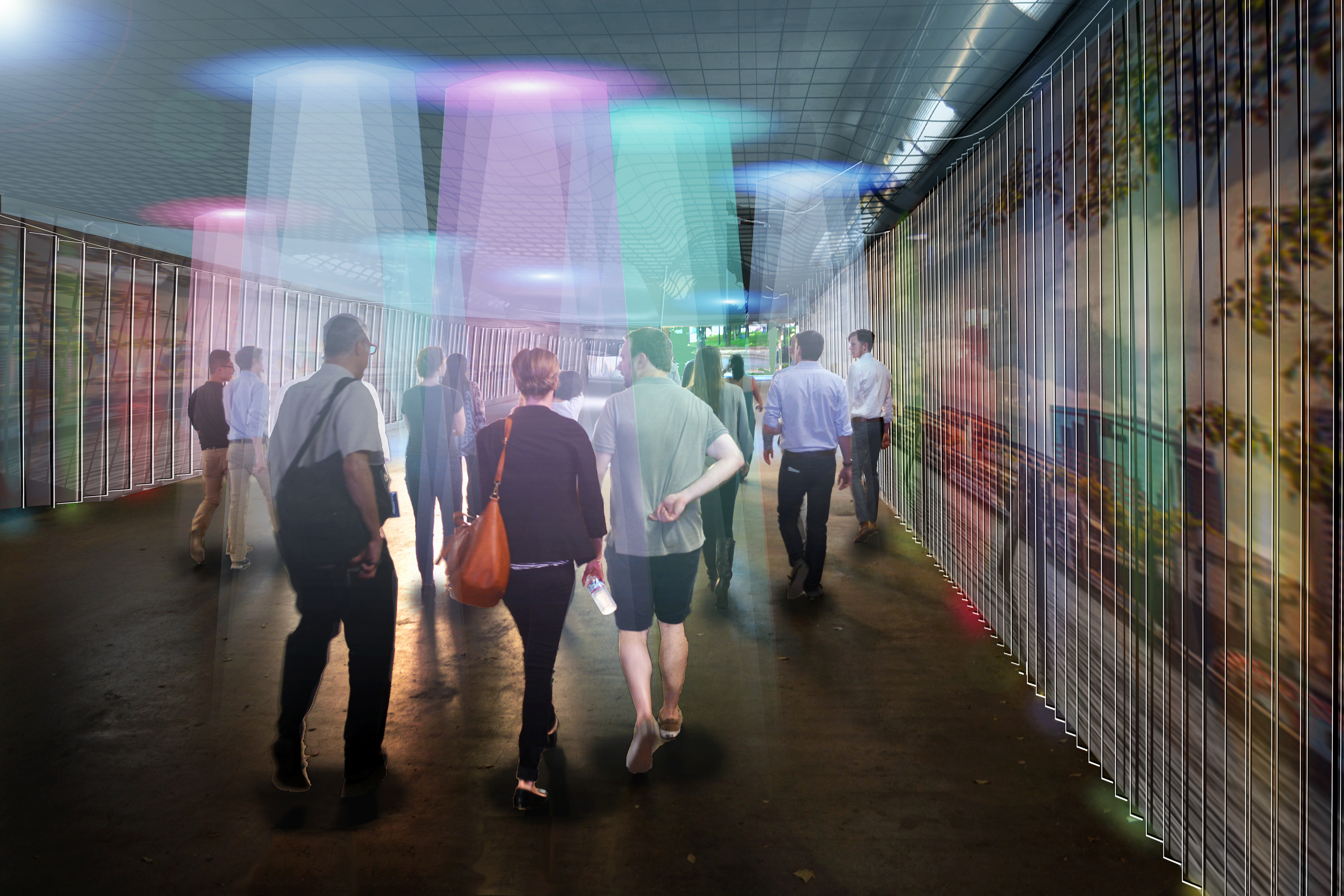 Sectional Cut
This section explores how we plan to bring more light into the tunnel via reflective light probes in tunnel crevasses and the LED ceiling lighting grid.